Learn about the latest leading developments in the financial services industry as seven industry professionals take on new roles in banks, non-bank lenders and fintechs.
Audette Exel
Non-Executive Director, Westpac Board of Directors
Well-known philanthropist Audette Exel will join Westpac Bank's board as an independent non-executive director on September 1, and will also have roles on the board's risk committee and the board's technology committee.
Exel was a non-executive director of Suncorp for eight years until September 2020. She has over 35 years of experience in the financial services industry and is also the founder and president of Adara Group, a social enterprise and an international NGO. which helps communities live in extreme poverty.
"We are delighted to welcome Audette to the Board of Directors," said Westpac President John McFarlane.
"Audette's extensive corporate leadership experience, entrepreneurial spirit and deep contribution to philanthropy will bring new perspectives to the Board of Directors and complement Westpac's goal of helping Australians and Neo-Americans. Zealander to succeed. "
Exel says she is honored to join the board of directors of Australia's oldest company.
"Westpac is extremely important to the lives of so many Australians and New Zealanders and has played an important role in the economic and social fabric of these countries," said Exel.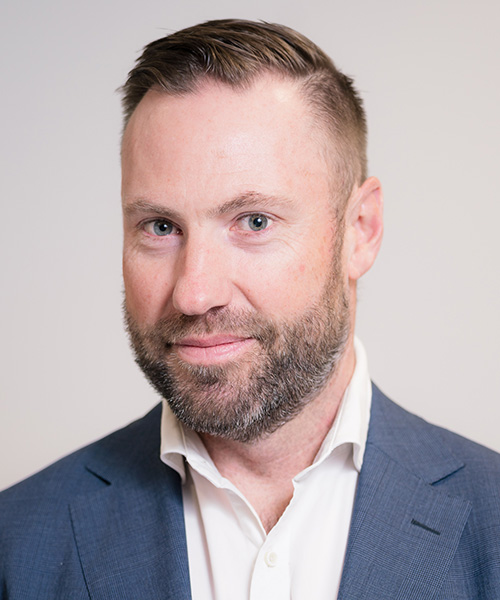 Matthew Paterson
Head of Brokerage and Insurance, Great Southern Bank
With 20 years of banking industry experience to his credit, Mathew Patterson joined Great Southern Bank as the new Head of Brokerage and Insurance Services. Previously, he served as Regional Manager for New South Wales, Victoria and Tasmania and Managing Director of Broker Sales at ME Bank. Patterson also spent time at ING, AMP and Citibank.
"It's very exciting," Patterson says of his move to Great Southern Bank. "The bank is very well positioned for growth, and I was really impressed. Great Southern Bank is a very values-driven organization
and a very customer-centric organization. I'm really happy to be a part of it.
Patterson prides itself on providing consistent service that brokers can count on.
"Brokers want lenders to do the basics right, and I think if you can get the basics right most of the time and create a cohesive experience so brokers know what they are for when they make a deal with the bank. , that's something important. "
Great Southern Bank recently underwent a major rebranding after being known as Credit Union Australia for 75 years.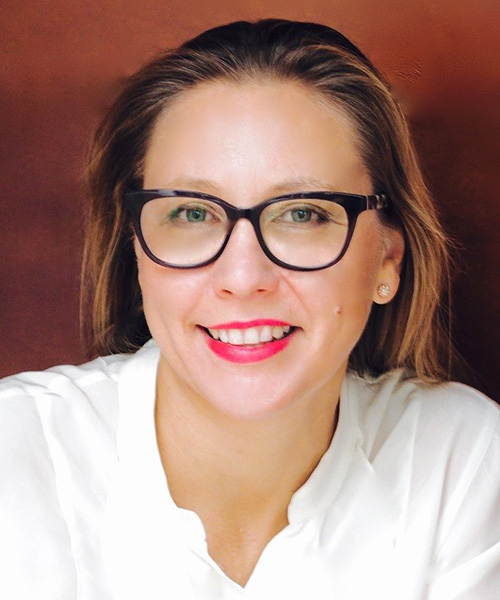 Shelley cotter
Director, LIXI Board of Directors
The head of execution of ANZ's retail activities and retail distribution has been appointed to the post
from the director of LIXI.
Cotter replaces Simone Tilley, Managing Director of ANZ, Retail Broker, who served on the LIXI Board of Directors for five years. Cotter joins a board of directors representing a range of companies, including CBA, Westpac, Lendi, Choice and Connective.
LIXI is a non-profit, member-based company that develops data message transaction standards for the Australian mortgage processing industry.
Cotter has over 25 years of experience in strategic change and solution delivery in financial services, including at ANZ, AXA / AMP, PwC and EY.
"LIXI is important to our industry and to our customer experience, and I am delighted to work with the board of directors and the LIXI team," said Cotter.
"Data and automation are essential to deliver an enhanced experience for all participants in the financial services industry. However, standardization and simpli fi cation are essential as we innovate, and only through a collaborative approach can this be achieved.
LIXI President Shane Rigby says he is delighted that Cotter is joining the company's group of dedicated directors, all determined to improve the efficiency of the lending industry.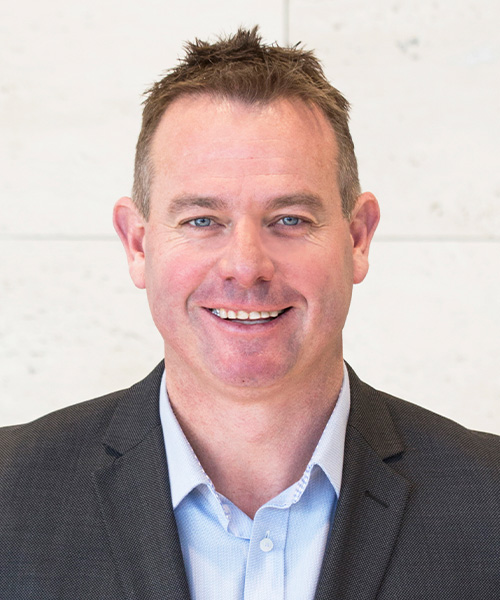 Blake albones
Head of Home Loan Distribution, MyState Bank
With over 22 years of experience in retail banking, mortgage brokerage, product development and distribution, Blake Albones joined MyState Bank as Head of Home Loan Distribution.
The industry veteran was the CEO of RateOne Financial Services and prior to that was NAB's Chief Broker for Victoria and Tasmania.
Albones' goal will be to increase the Tasmanian-based bank's presence in Victoria and NSW and strengthen MyState's renowned brokerage service proposition, including the fastest loan approval times. faster on the market.
"It's very, very exciting," says Albones. "MyState has always been a trusted and respected brand, especially in the Tasmanian market. This is a huge opportunity to increase this presence here on
the continent.
"I know brokers inside and out and in my last role as CEO of Rate One it put me on the other side of the fence so I can see and understand the frustrations brokers experience. . I take all these experiences and bring them to MyState.
Albones' appointment follows that of Huw Bough, who recently joined MyState Bank as Chief Banking Officer.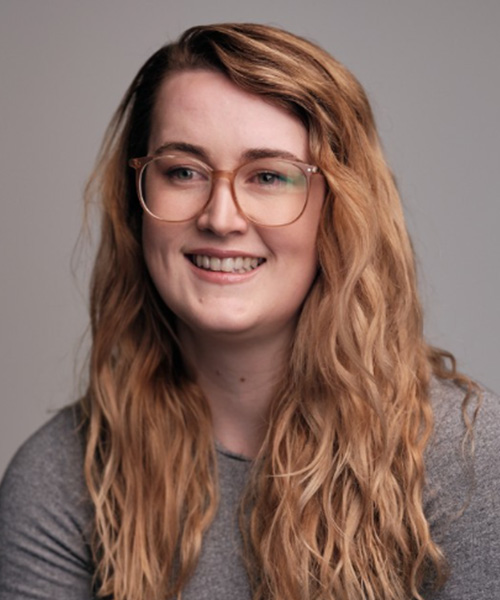 Jenna deutscher
Business Development Manager, Prime Capital
Non-bank SME lender Prime Capital has added Jenna Deutscher to its growing business development team.
Deutscher has over six years of experience as a BDM, most recently at the Bank of Sydney. She gained her first experience in the third party space as a loan processor.
Deutscher's wealth of knowledge on different types of loans means that it can offer solution-based options to its brokers.
"I look forward to being able to help my brokers in a specialized area which is a real opportunity to help brokers and their SME clients," says Deutscher.
"What I like about Prime Capital's offering is their commitment to quick and easy loans. The market for SMEs and commerce has such a gap, and in the current economic environment… more and more companies will need fi nancial assistance.
Prime Capital Chief Commercial Officer Steve Sampson says he is delighted that Deutscher is joining the company's experienced and growing sales team.
"I have always admired Jenna's work ethic, her commitment to an exceptional customer experience. I know she will be very successful in her new role, "Sampson said.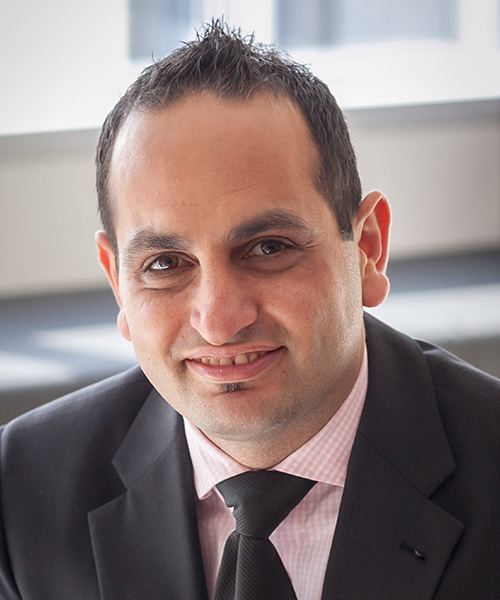 Barry saoud
General Manager of Mortgages and Commercial Lending, Pepper Money
After more than 11 years at Aussie Home Loans, where he was General Counsel and Head of Australian Products, Barry Saoud progressed to a new role at Pepper Money as Managing Director of Mortgage and Commercial Lending.
He joins at a crucial time Pepper, which launched on ASX in May and recently priced a huge RMBS deal due to the rapid growth in the home loan industry.
"Barry is the right fit to lead our Mortgage and Loan division and has extensive leadership and senior management experience in the financial services industry," said Mario Rehayem, CEO of Pepper Money.
Saoud says, "Pepper Money is a fantastic company with a rich history of helping underserved customers.
"I look forward to working alongside Mario and the entire Pepper team to further develop Pepper and leverage its unique customer offerings. "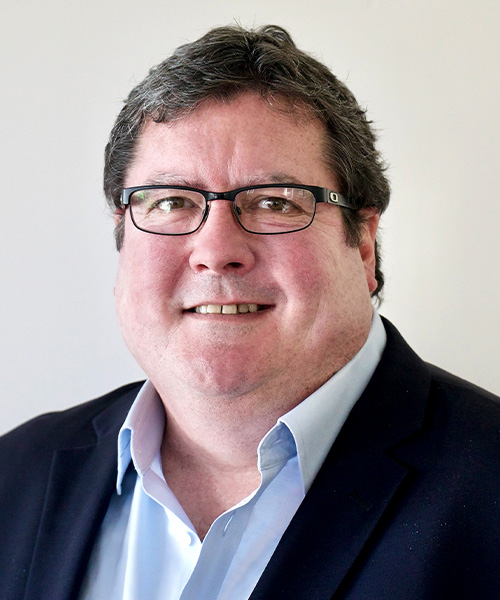 Tony MacRae
Commercial Director, SocietyOne
Fintech personal lending platform SocietyOne has appointed Tony MacRae as Chief Commercial Officer. He will support SocietyOne's interactions with brokers, handling third-party distribution for the non-bank lender.
MacRae has held a number of senior finance roles, including that of Managing Director of Banking Services at MyState Bank. He worked at Westpac for almost a decade, as General Manager of Third Party Distribution at Westpac and St. George, then as Westpac National General Manager for Property Retail Distribution. He has also held senior positions at RAMS and Virgin Money.
"Joining SocietyOne's passionate and talented team of brokers is another important milestone in my career, which spans 30 years in brokerage, sales and distribution management, and sales management. products and operations, "says MacRae.
"I look forward to helping SocietyOne grow its already substantial capacity in this area. "
SocietyOne also hired Tommy Lee as Broker Distribution Manager and Melissa Romeo as Business Development Manager for Victoria.
Mark Jones, CEO of SocietyOne, says the appointments demonstrate the company's commitment to brokers and add a wealth of experience and capability to an already highly regarded brokerage team.